Where do I go for help?
We have tried to provide several methods of Support. Please refer to the Contact page or visit our online Forums. We provide access to extra forums to all of our Hosting Clients.
Do you have a demo of Cpanel?
Yes! we have set up a test account which you can log into and check out all features - Try It Here - log in with username "rrwhtest" and password "rrwhtest" You have full access to cpanel and can get an idea of how it works.
*You can even try installing Packages from the Fantastico script collection!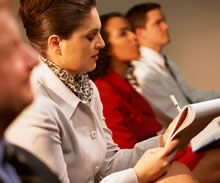 Where Can I get help on using CPanel?
The best place to get help is by reading the CPanel offical help. If you need help to do a specific task you can also ask us for help.
How can I access my email?
You can access your email using webmail by clicking on the webmail link in the Control Panel or with your PC based mail client. To set up your PC based client, use pop.yourdomain.com, smtp.yourdomain.com and user@yourdomain.com
Do you make my website?
We do not create your website for you as part of your hosting, however, we can provide a quote on building you a custom website. All accounts have access to the Fantastico Collection, there are 9 CMS's (Content Management Systems) to choose from, which makes it simple for you to build your own website!
What is the Username and Password on the signup page?
The Username and Password you enter are for the purpose of accessing your Control Panel. Additionally, the username you choose is the default email name at your domain.
Which Plan should I choose?
We recommend to look at the features provided with each account, and choose the account that has the required resources that you think you may use. If you find that you are running out of disk space or data allowance, then you can either purchase additional resources, or upgrade your account.
What heppens when my Account is due?
Approximately 1 month before your account is due, we will send an invoice to your email address. It is then your responsibility to make the appropriate payment. Failure to make the payment by the due date will result in suspension of your account.
What happens if I use all my data limit for the month?
Your account may be temporarly suspended for the remainder of the month and we will contact you to let you know. Of course, if this happens you should consider upgrading your plan to keep your website available.
Cannot find the answer to your question - then go to our Contact page or visit the Support Forums and ask us for help.